I had the snow tires changed today. While the guys were working on the car, I walked over to Ocean State Job Lot and bought $20 worth of seeds. Lettuce, Russian Tarragon and Sage. I also bought Cosmos flower seeds and trailing flowers to grace the arbor this summer.
It's been a long winter and it's finally over. Even it it snows, winter is over. On another notes, I stopped obsessively watching news shows and started watching Call the Midwife and Downton Abbey reruns. I will confess that Craig and I watched Westworld. It's either the apes or the robots who will take over the world.
I am making Black Bean and Sweet Potato Tacos tonight.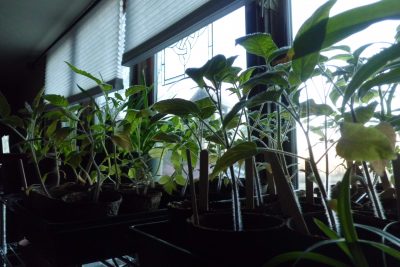 36 Tomato plants. It's how we roll.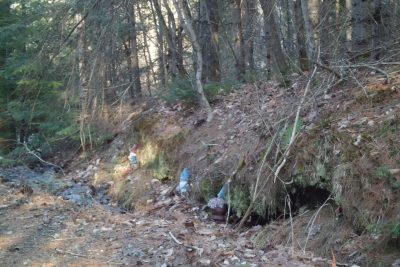 The Gnomes survived another winter.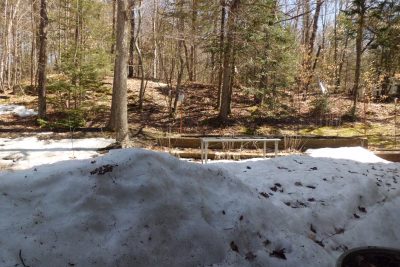 Snow on the back patio.