I protest this commercialized, insincere and contrived holiday. Every day is mother's day, or kid's day, or father's day or people's day. I feel loved and appreciated every day.
It's been a joy to work outdoors today. The weather is blissfully warm with just a tincture of breeze. I planted several kinds of seeds last month during the two week tropical splurge. The lettuce did not take and neither did most of the peas. But, the spinach endured and looks quite healthy.
I am so happy about the patio garden which was started over seven years ago. It is especially beautiful in the spring. The urns that sit to either side of the table are filled with grasses and strawberry plants. The bunnies help themselves to the ripening berries in June and July. The tomato seedlings that were growing in the "pigpen" are now acclimating to the outdoors. The wind stimulates sturdy stalks and the direct sunlight nurtures them at full strength.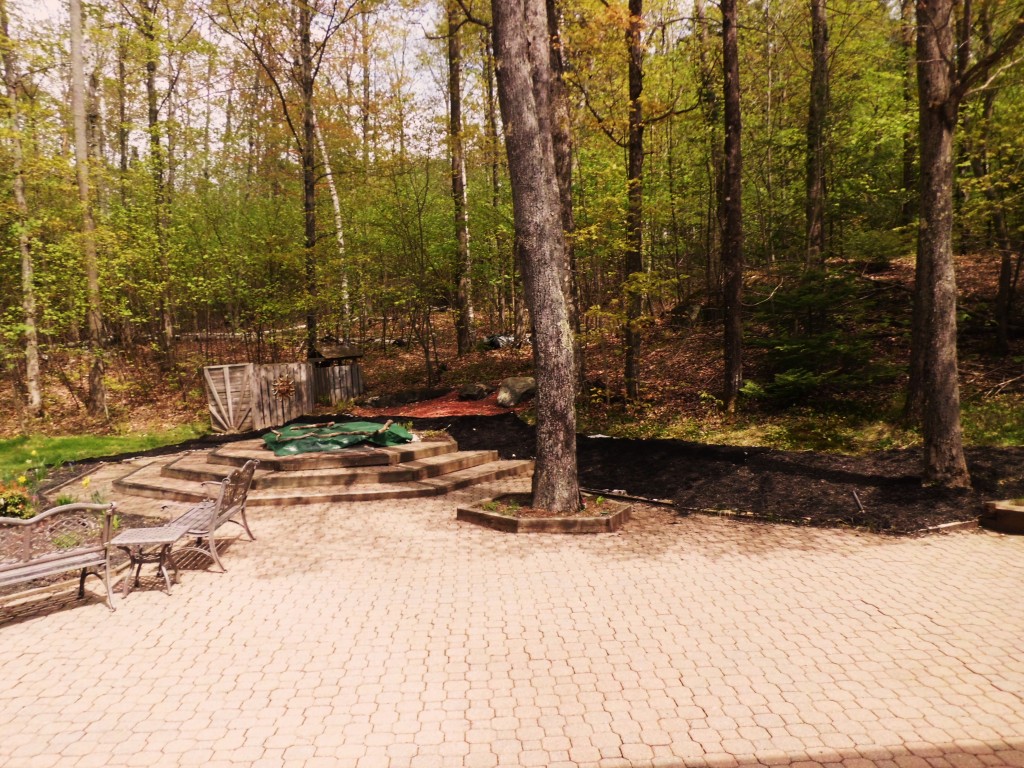 I've been thinking about creating a garden bed on this side of the patio for years. We worked side by side for an hour and got it done. Just enough mulch and more than enough newspapers. Mulching is an excellent use of the Caledonian-Record. My friend Clara is donating her primroses in exchange for a few tomato plants.
Sometimes think about getting rid of the grass in this area and planting all flowers. I think there might be some rumbling from the husband department. Maybe not, he has been designing a beautiful garden in the corral. Soon, it will be all flower beds and paths.