It's another gorgeous, high cloud summer day in Vermont. We have been watering the garden every morning for the past week because of the heat wave. No rain for the past 10 days. Daylilies, Bee Balm are blooming. Peonies are going by. Anenome which signifies "anticipation" still going strong. Craig weeded the entire vegetable garden with the small rototiller. We planted more beans, peas, parsnips, leeks and fennel.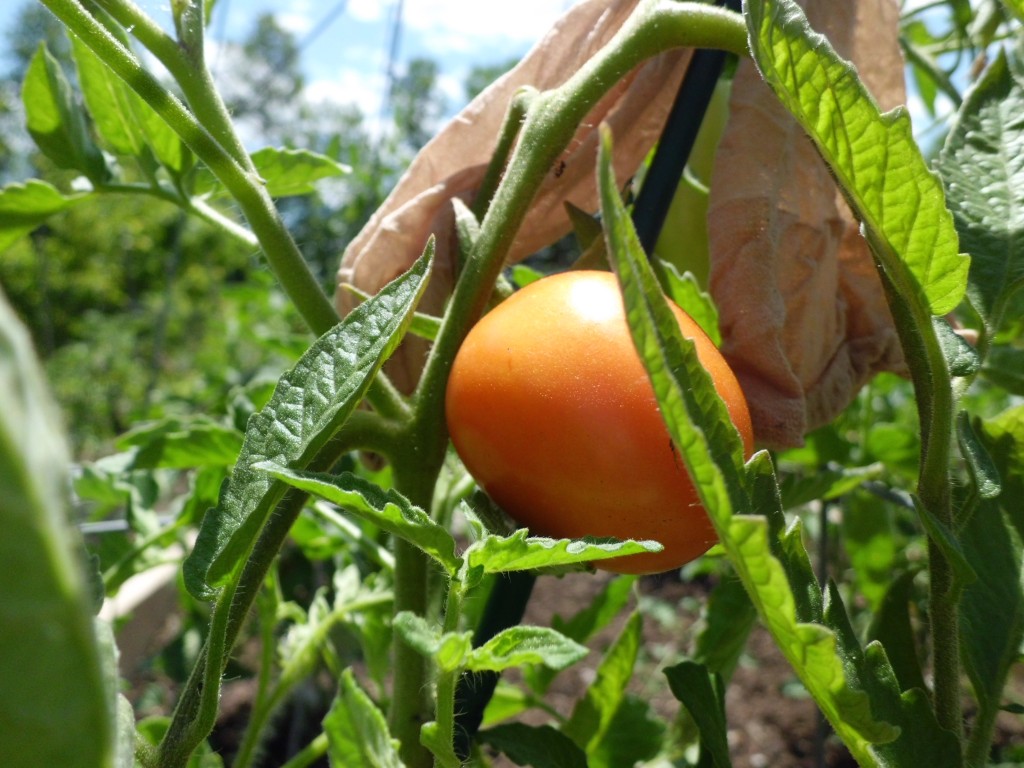 This is the first ripening tomato of our 2012 garden season. The vine is tied to the post with a slash of pink pantyhose. I think it's festive. Fairly certain that this is a Roma Tomato. Good for sauce.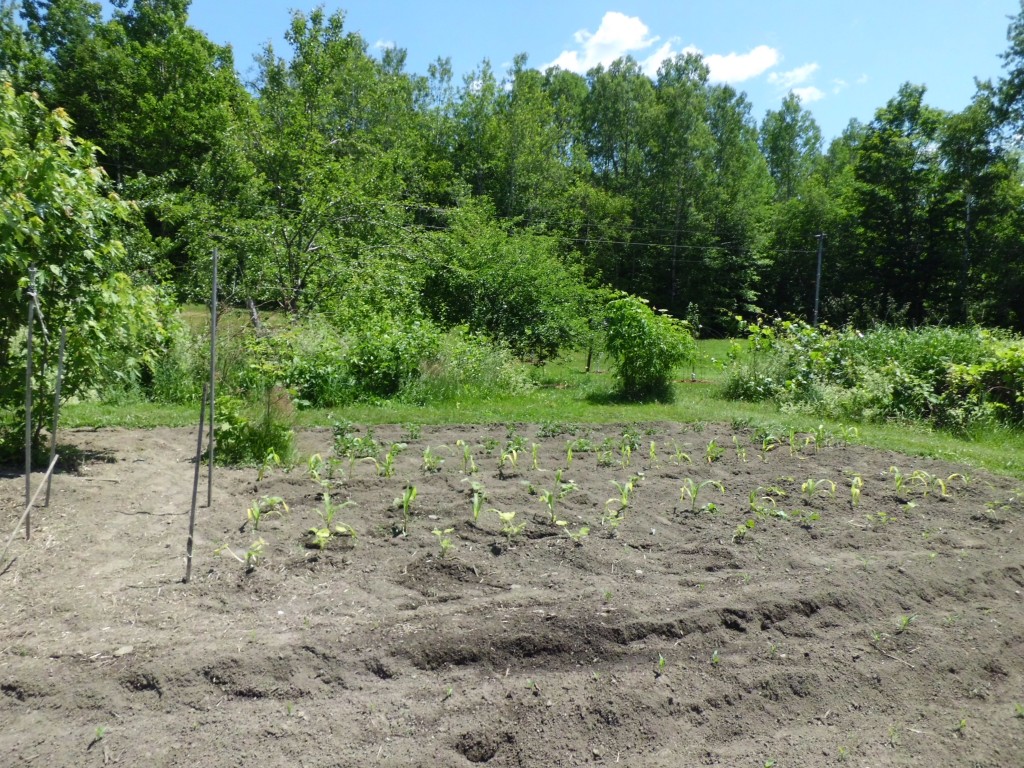 Corn, potatoes and squash plants in this  end of the garden.
We have finally figured out the secret of making compost. It came from the Paul Parent radio show. You add loads of grass to the tumbler which  heats up and cooks the ingredients into black gold.